Thank you for your interest in participating in this wonderful community event.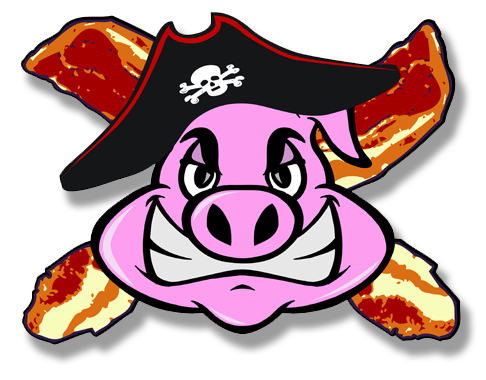 Sorry - the rib contest is at capacity
These rules are based nearly identical to the rules of the Kansas City BBQ Society.
For this contest, ribs are defined as Baby Back Ribs.
Entry fee per team is $150 and each team will receive 2 entrance bracelets and the ribs for the contest.
Each team will consist of a chief cook and as many assistants as the chief cook deems necessary.
Contestants will provide all pits (cooking device) to be used.  The use of a single pit (cooking device) by more than one team is permitted.
All cooking of product (ribs) shall be done within the confines of the team's assigned cooking space. Sides may be cooked ahead of time and brought onsite.
You may cook your ribs in any manner that you feel will deliver a competitive product in the time allowed, provided that safe food handling guidelines are followed. (Raw product must be kept below 40F and cooked ribs and hot sides must reach an internal temp of 160F, before serving.)
Fires must be of wood, pellets, charcoal or gas. Electric or Gas grills ARE permitted (KCBS does not allow gas or electric cookers).  We allow ANY and ALL kinds of cookers for this event to encourage anyone to come and cook. Fires may not be built on the ground. Ashes must be disposed of onsite and ONLY in approved ash disposal containers.
The Men's Club will supply eight (8) racks of ribs. Contestants will submit the best ten (10) riblets for judging.
It is expected that a minimum of four racks of ribs cut into individual riblets, will be available for public sampling with a side dish provided by each team.
It is the responsibility of the contestant to see that the team assigned cooking space is kept clean throughout the contest.  All fires must be put out and all equipment removed from the site at the end of the event.
Submission Process for Judging
Each contestant MUST submit ten (10) separated ribs placed in the container provided.
This contest allows for blind judging only. Entries will be submitted in an approved numbered container provided by contest organizer then will be randomly selected for judging, without the judges knowing the team's name or number.
Marking or sculpting of any kind to the meat will not be tolerated. This will include but is not limited to painting, sculpting, or decorating. No aluminum foil, stuffing, toothpicks, skewers, or any other foreign material is permitted, and will not be tolerated.
To simplify the judging process, no side dishes or sauce containers will be permitted in the meat judging containers. Meats may be presented with or without sauce on it as the contestant wishes. Sauce may not be pooled or puddle in the container.
Scoring Procedures
The judges voting sheet will consist of the following scoring opportunities:
On a scale of 1(bad) to 5 (perfect), or 1 (inedible) to 15 (excellent)
1. Appearance 1-5 pts (*Appearance does not include presentation i.e.-parsley, but the appearance of the meat.)
2. Taste 1-15 pts
Scores will be tallied with a possible 20 points for perfection.
The top 3 teams will receive a ribbon and trophy for 1st place.