MHR Men's Club Membership Renewal
Thank you for taking the time to renew your annual membership in the MHR Men's Club. Renewing is quite easy…. Just login below and pay with your credit card via PayPal (or use your PalPal account if you have one).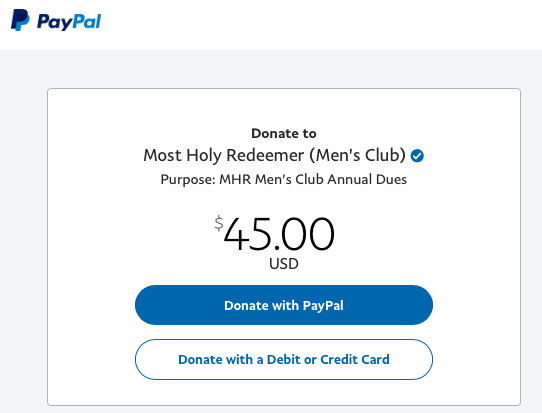 After you renew, your status will automatically be updated for 2023 and you'll continue to be able to register for 'member-only' activities.
Membership Renewal
Annual Dues
No Fee at Monthly Meetings (Food & Drinks)

Ability to play in Bowling League

Ability to play in Softball League

Ability to play in Basketball League

Special Events

Access to the Membership Directory

Camaraderie, of course!
The Membership Renewal form will appear here after you login below.
Not a Registered Member yet?
A "registered member" means you joined online – created a username and password – NOT I gave a check to Roche.
Become a Registered Member here.
Pay Online
We prefer you pay online.  Though our payment processor is PayPal, if you don't have an account with them, you can still use your own Credit Card!